In today's challenging day, it is very difficult for a person to keep his dream alive.
Everyone is scared of dreaming big. People do not try different ideas for the fear
of failure. But the truth is, failure makes a man successful. If you don't see failure,
then you cannot see success. To overcome that fear, we should have a dream, a
path and discipline. Remember, a man with a dream is never denied. I always say
that hard work paves the way out. You will definitely get success when you work
day and night. Keep thinking more and more about the dream, the goal and the
path to it. We all are actually spiritual beings on a human path. Anything with a
slight touch of spiritualism becomes auspicious. People say that meditation
helps you to stay calm but I feel that meditation makes us calm as when we,
human beings, are meditating, we think of all the difficulties that we face in our
life and along with that, we also think of the solution that will help us to overcome
that challenge. So a person with a definite path is always calm. You should feed
your subconscious mind, the one that gives us the power to dream of a huge
future and achieve it. The conscious mind always shows us the negative side of
something. For example, you are a businessman and always keep on investing in
different businesses. But you have failed a lot of times and you are planning to
come up with a big project and invest in something that will secure your near
future. In this case, the conscious mind will immediately give a flash of the past
failures and will completely confuse your mind on whether you should invest or
not. Whereas the subconscious mind will show you the facilities that you will get
after your business changes it's gear from 1st to 2nd and then to 3rd and 4th.
Meditation, positive affirmations and self talk help the brain to always talk about
the positive rather than the negatives only. As a type of positive self-talk,
affirmations can help you alter subconscious thoughts. Repeating a supportive,
encouraging phrase gives it power, just the way hearing something often makes it
more likely to remember. In turn, your belief makes it more likely you'll act in ways
that make your affirmation become reality. "All worries and anxieties are
leaving my mind, making space for calmness and peace"; "Every breath I take
fills me with peace"; "All unnecessary thoughts are leaving my mind now,
letting me experience inner peace"; etc. etc. are some examples of affirmations
that help our mind to stay calm. But yes, affirmations are always in the present
tense, not in the future. It's not like "I will have a Rolls-Royce by December 2022",
but it's like "I have a Rolls-Royse by December 2022". When we add a date with our
goal, it becomes easy to achieve it as the universe works the way we want it to
work. When we are surrounded by negative statements, we are surrounded by
negative thoughts. So break the chain of the negative thoughts and set out to sail
to a new place that makes you successful. There are 4 'SUCCESS FORMULAS'-
goal, plan, timeline and lastly, action. A frequently used proverb "Actions speak
more than words" says that a person who is working is more valued than a
person who is just planning to reach the destination. Let me give you a few
examples of people who believed in affirmations and practised it regularly and
today, they are highly successful in their own personal fields.
1. John Assaraf: A former street kid, Assaraf is now an international
bestselling author, lecturer, and business adviser, committed to helping
entrepreneurs create greater wealth while living an extraordinary life. By
applying the law of attraction, he has built multi-million-dollar companies
from scratch and now, he shares ideas with business owners worldwide.
2. Lee Brower: Lee Brower is the founder and the CEO of Empowered
Wealth, an international consulting firm that offers businesses,
foundations, families, and individuals systems and the solution for
empowering their core, Experience Contribution, and Financial Assets. He
is also the founder of The Quadrant Living Experience, LLC, a boutique firm
that licenses and trains an international network of Quadrant Living
Advisors. Lee is co-author of Wealth Enhancement and Preservation and
author of The Brower Quadrant.
3. Jennifer Lopez: She is an American singer, actress, and dancer. She
has won 212 awards from 341 nominations including three American
Music Awards, one BET Award, one Billboard Music Award, ten Billboard
Latin Music Awards, and two World Music Awards. She says that her day is
incomplete without at least 15 minutes dedicated to affirmations.She has
always said that it's affirmations that have brought in success for her and it
is what helps her stay grounded. The industry is cruel and tough, and
according to her, affirmations help her stay strong and positive.
4. Oprah Winfrey: is an American talk show host, television producer,
actress, author, and philosophist. She is best known for her talk show, The
Oprah Winfrey Show, which was the highest-rated television program of its
kind in history she was the richest African-American of the 20th century
was once the world's only Black billionaire and the greatest Black
philanthropist in U.S. history.By 2007, she was sometimes ranked as the
most influential woman in the world. From poverty to becoming one of the
world's wealthiest women, Oprah Winfrey is one of the biggest believers
and supporters of a positive mindset. Her success story is truly inspiring
and she has stated that without affirmations, she would not have
accomplished all that she has.
The only message that I want to convey to everyone in the 21st century is that we
all are heading towards a very challenging future. If we want to overcome the
future challenges, we all will have to walk on the spiritual path. The one that
starts walking on that path succeeds and the other people keep on figuring out
how that person became successful. The quicker a person understands what
affirmations and self-talk is, the quicker he/she can achieve the big dream.
Dream It, Achieve It.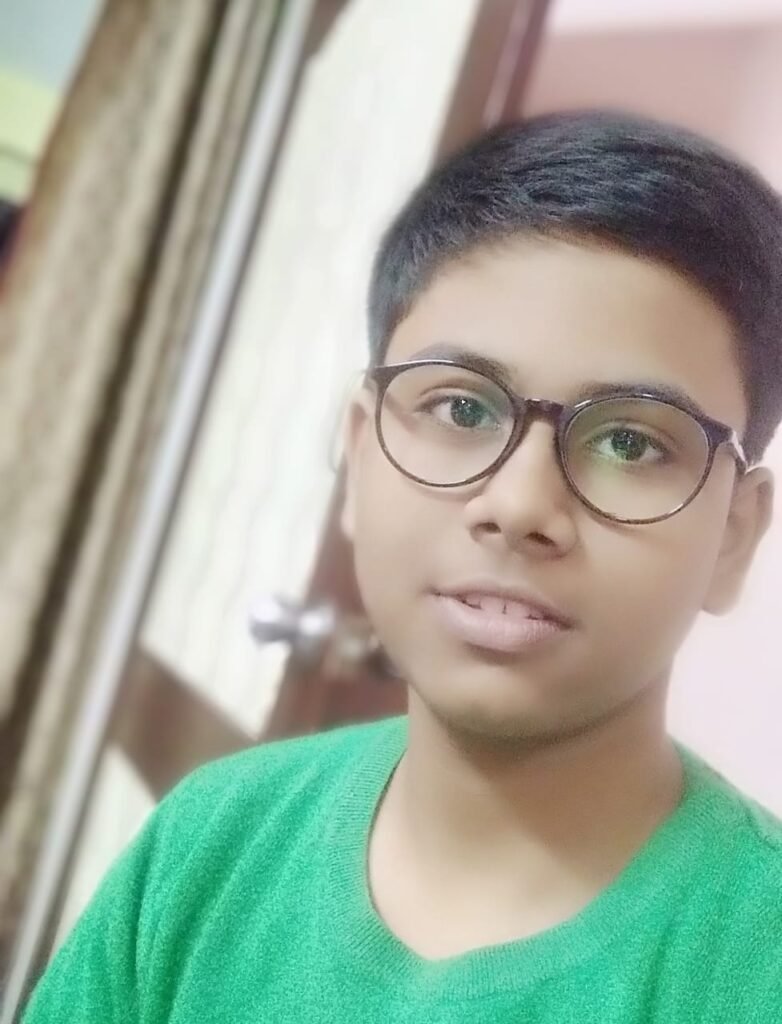 SANDIPAN K GOSWAMI
Class: VIII, South Point School