Goan Banana Fritters/ Pangoji
Goan Banana Fritters/ Pangoji
It was a warm summer afternoon. The sunlight shining through the sheers in the living room, everyone rising up from their post lunch siesta. My nani put up a pot on the stove to get the tea brewing and soon the fragrance filled the kitchen. Soon after, all us were up and about waiting for the tea and afternoon snacks. My nani comes out of the kitchen with eagerness to tell us she's making 'pangoji' for all of us.
Well that's one of the memories, I fondly revisit when someone asks me why I am such an ardent tea lover.
Pangoji, roughly translating to Goan banana fritters is a much loved and a delectable tea time snack.
What you'll need-
1 bowl of semolina( suji rava)
1/2 bowl of thin curd
3 ripe bananas
1/2 teaspoon salt
1 table spoon finely chopped ginger
1 table spoon finely chopped green chillies
1 table spoon of chopped corriander leaves
4 tablespoon sugar or honey depending on your preference
1/2 teaspoon baking soda (or 1 sachet of Eno fruit salt)
The recipe-
take a large mixing bowl to that add one cup of semolina and half a cup of thin curd.
Mash three ripe bananas and add to the above mixture.
Mix all the ingredients until homogenous and cover the bowl and set it aside for 20 min.
Then add finely chopped ginger, chopped green chillies, chopped corriander leaves, salt as per taste and 4 tablespoons of sugar.
Mix again nicely until a smooth and thick batter in formed.
Add 1/2 teaspoon of baking soda or Eno and mix it lightly.
in the meantime heat generous amount of oil in a kadhai (large pot) for deep frying.
Lastly, form small balls of the mixture or use a large spoon to drop the batter in the hot oil (Pakoda size).
Fry it till golden brown.
most important step, savour this delicious snack with your favourite hot beverage.

Goan Banana Fritters/ Pangoji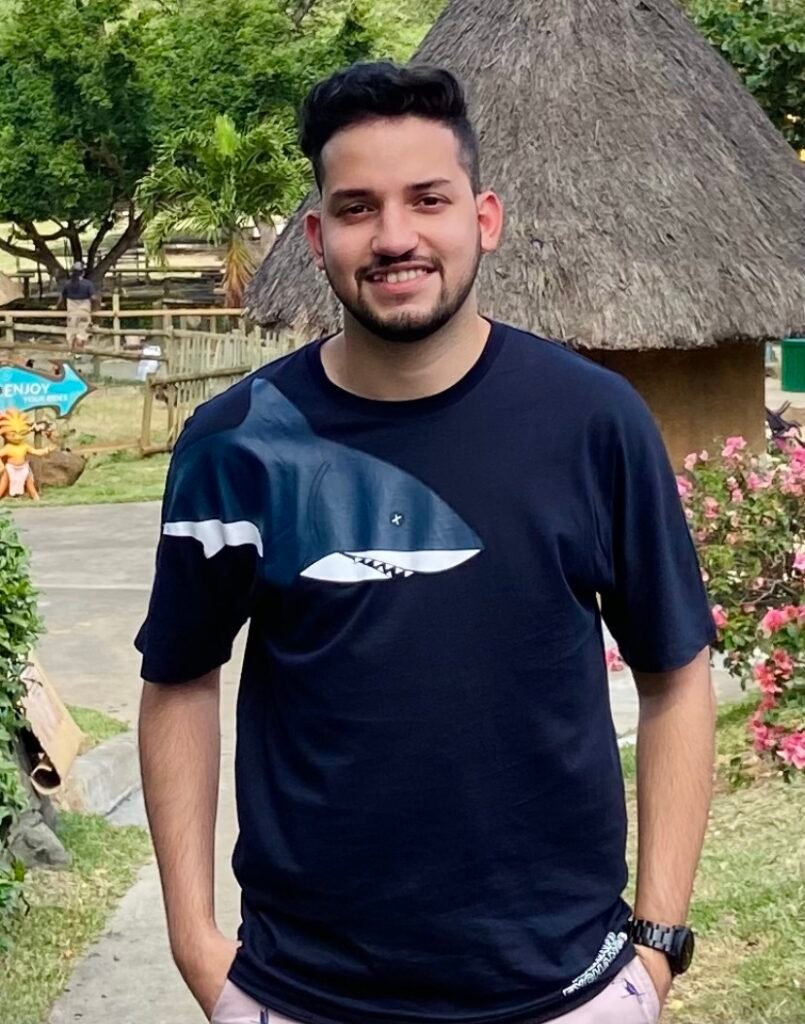 Saurav Savoikar
Final year medical student
SSRMC, Mauritius
Quarantine made me fall in love with cooking