The Little Gecko I had Met Accidentally
The little gecko I had met accidentally
Raghu, a vegetarian, Tamil Brahmin boy nicknamed 'bhhondu' was dramatically owning up, how he killed Zara, a Kashmiri girl in Chetan Bhagats' – "The girl in room 105". It was on tenterhooks and tongue-tied suspense when I suddenly felt a little wiggle on my right foot where nothing more besides my big toe was touching the floor. I had been so engaged in Raghu's murder sequence and was totally absorbed in my iPad-turned-kindle, so I just brushed off that stir. My iPad is a utility device – It switches its role according to my requirement.

The wiggling had eventually turned into a tingling effect. So had kept one eye on the iPad and allowed the other eye to check out the scene on my right foot. A baby lizard with a pointed tail was whirling around my foot. My incredible reflexes dodged and bounced with my heart in my mouth, tossing the iPad so high up, as if it wasn't a baby lizard but a papa lizard- dinosaur. Due to high voltage prancing, the mini creature just disappeared in thin air and my utility device taxied safely on the couch.

They say animal totem can reveal glimpses of our future. So, my iPad instantly swivelled from the storyteller-kindle to a fortune-teller kindle. Quickly googled – "what happens if a lizard falls on your right foot?" and touched the search button on the display. The wifi strength was remarkable. Straight away the Wikipedia page emerged with unnumbered possibilities. So the first line verbatim from the wiki page goes on like this – "for right foot – brings long-distance travel and for left foot – it destroys your good friends and longevity…. If the lizard falls between your ankle and foot then it will kill your wife. If it falls into your head than a danger to death".

Whoa… This reptile debacle was more threatening and frightening than Raghu, the murderer. The only difference was, this mini gecko was a vegetarian, was a 'bhondu' but not a killer. I rolled my tiring eyes, shut the iPad-turned-kindle-turned-fortuneteller and tried to locate the hatchling on the floor. But in vain. It has gone. Or have I squashed it? To confirm I had checked and double checked the anatomy of my flip flop, particularly the outsole.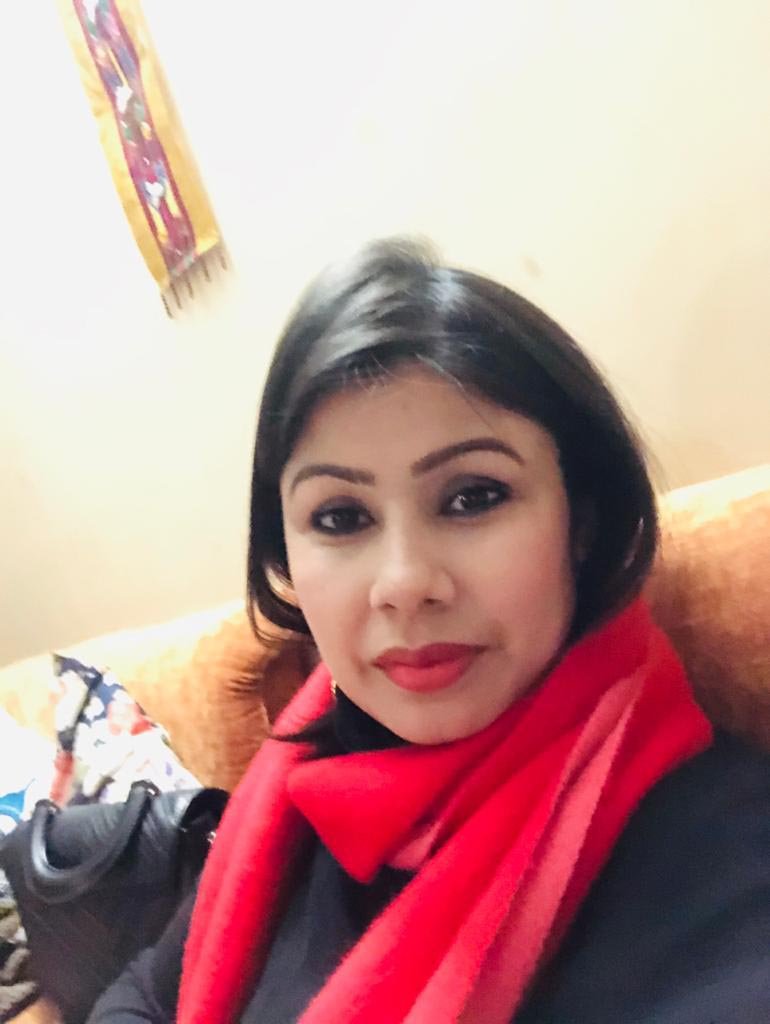 Niladree Gohain, A carmelite, mom to a 12 year old and 5 year old four legged fur, A boss lady at home, entrepreneur, blogger- Laugh and be happy.
Motto in life- if you can keep ego at bay, your awesome heart wins.