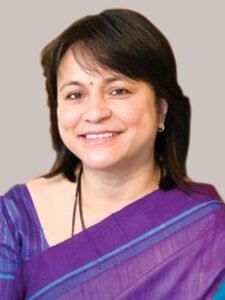 Greetings!
     As we look forward to the coming month, the pandemic seems to be receding. Although the threat still remains, schools and colleges have reopened after a long gap of two years, office goers have started going back to their offices instead of working from home, business establishments are again operating and things are slowly limping back to normalcy. Travel bans have been removed and restrictions imposed by different countries are slowly being lifted . People all over the world are looking forward to living their lives like pre covid times, albeit with a few changes.
     The pandemic has made each one of us reflect on our lives and lifestyles. Our day to day living  had become busy and hectic prior to covid. As William Henry Davies in his poem "Leisure", says, 'We have no time to sit and stare'. We had given up all simple pleasures of life in our race against time to earn our livelihood and compete with others. In our busy schedule we did not give time to our family and friends. We even forgot to give ourselves time. We neglected the beautiful and bountiful nature.
     But the "Pandemic" has taught us that life is short and unpredictable. It has taught us that work is also possible from the confines of our homes. It has forced us to spend time with our families and in doing so many of us have rediscovered the joy of being home. Long forgotten skills and hobbies were picked up and new talent has been discovered in many. We could find time to read our favourite authors, listen to music, play our favourite sport, dabble in arts or improvise our cooking skills.
     As we go back to work, we realise that the pandemic has changed us and our priorities. We no longer want the hectic life we had before. We mourn our friends who could not make it through the pandemic and are thankful that we have made it through the bad times. Many of us have suffered from the disease. But we are now stronger after fighting the disease. We have to continue with our work but have realised the importance of leisure.
     So friends, let's celebrate the colours of life! Let us balance our work and leisure in such a manner that we benefit in every way, giving time to family,ourselves and also our work in equal measures. Here's to life!