In the year 1979 end-1980 beginning, our family shifted from Hingrijan Tea Estate near Moran to Burrapahar Tea Estate situated in the present world heritage site of Kaziranga National Park. Dad finally left Andrew Yule with 19 years of service to look after his family property.
We as kids were born and lived a life in tea in the various properties of Andrew Yule in upper Assam. When we shifted to Burrapahar, I was about seven years old and my two siblings were twelve and four. Life in tea was carefree and full of exciting adventure and games. We excelled in tennis and swimming with occasional football and cricket along with cycling and trekking.
My siblings and myself started with tea club schooling and then were sent to a boarding school in Shillong. When we shifted to our family property, life was the same as before, the only difference was we were right in the middle of hostile territory in terms of wild animals. Kaziranga was free and wild with` little access to outsiders. We did not have the resorts prevalent these days and tourist were few and mostly foreigners.
Our bungalow on the property was perched on a hillock surrounded by ponds, tea bushes and paddy fields. It was a beautiful setting and we spent the good part of our childhood in these surroundings. Beyond the paddy cultivation, were the old hills with a thick cover where, sunlight could not reach the ground because of the dense forest. This was where the wild animals would take shelter for a good part of monsoons, when low lying Kaziranga would remain inundated in water.
We had many encounters of wild animals entering our bungalow compound in search of food. We had herds of wild elephants literally rubbing their backs on the outer walls of the bungalow enjoying a good scratch. Tigers were rare but, we did spot them quite a number of times. The tigers and leopards came into human territory in search of cattle and livestock.
Now during our carefree days, what caught our attention was a man, lean built with a pony tail and wearing an army green ladies overcoat, doing his daily work, which was carrying two cans of water on his shoulder on a bamboo sling barefooted. His name was Buddhua, and for us he resembled a Mohican, who were an Eastern Algonquain Native American tribe. But in reality, he belonged to the Orang community of tea labourers but never worked as a permanent worker in the tea estate. He had two wives and both worked in the tea plantation and so he resided with them in the tea estate. Buddhua's name was famous in the area and he was way past his prime when we saw him. We were told he was a fierce hunter in his younger days and had killed a lot of deer and wild boars by chasing his kill with a spear, barefooted. Buddhua had god gifted speed and precision, both a deadly combination required for a hunt.
When he was past his hunting prime, he supplied drinking water to a roadside tea stall to earn a living. We saw him diligently making several trips to and fro barefooted carrying two cans on a bamboo sling throughout the year. During summer he would wear shorts and a vest and not to miss his long army green ladies overcoat and in winter he would wear a trouser with a vest and of course his trademark overcoat. He was about 5'9' in height, was lean and had an athletic body, brown skin with a pony tail. 
The overcoat was gifted to him by my cousin before she and her family had left Burrapahar. He was my uncle's favorite and there were a lot of interesting anecdotes about him. One particular story goes that my Uncle once took him on his jeep to Nagaon town on some work. He treated him to lunch at a local eatery. The restaurant had to close for business on that day because our man Buddhua finished the eatery's quota of rice for the day. On their return journey, to my Uncle's astonishment Buddhua leaped out of a running jeep and disappeared into the paddy fields only to return and say that it was nature's call for the big job. Indeed, the man was a voracious eater and we once saw him eat and finish a mount hill of rice placed on a banana leaf in our bungalow, when my dad had invited him for a meal.
Buddhua was a man from the jungles and was not comfortable with people around. He had no friends, a man of few words and had piercing eyes and big teeth. He was harmless and loved by all. One day, all of a sudden he disappeared and we kids stared looking for him on the road, adjoining our hilltop bungalow, waiting for him to appear. No one knew where he went. He reappeared after a week and we found him on his daily chore of carrying cans of water. This carried on for quite some time with him frequently disappearing for a few days over a period of time, again to resurface. We were anxious to know about why he disappeared and so we pestered our Dad to call for him and find out. What we learnt left us awestruck. Whenever, Buddhua got a whiff of a rhino being killed by a poacher, he would go out to the jungles to find the dead rhino with the horns missing as the poachers had fled with it. He camped near the dead carcass and ate the meat cooked over fire. He ate for a good three to four days and left the carcass for the vulture's and other wild animals.
Rhino meat was his weakness and according to him, gave him mystic powers to heal the sick and the needy. Now we had a quack with a mystical power to heal. There were unverified stories from his community of Buddhua healing people possessed by demons. How he did it was even more hilarious. First, the family of the possessed person had to invite him for local hooch and a meaty dinner daily for a week. Then he would announce a time and date for the healing process, which coincided with a full moon. A bon fire was lit and people were allowed to gather around. There were young and old people all singing and dancing under the influence of locally brewed hooch. Then, Buddhua would catch the possessed person by the hair and cane the person so hard that the person would admit that the demon had left. We guessed that the person who was possessed was left in unbearable pain due to Buddhua's caning and the sooner they admitted that the demon had left, the better for them.
We were anxious to find out about why his frequent trips to the jungles in search of dead carcass of rhino, made him stay in the jungles for three to four days in a row. The answer we got from Buddhua was even more hilarious. In his trademark smile, he would say in broken tea garden Assamese "Genda'tur mangsho bohut taan asile, mur daath komzur hoi goise, khabole tyme lagile" meaning that, the meat of the dead rhino was so hard and since he had weak teeth, it took him three to four days to finish his meal.
The year was 1986, on a cold and wintry December morning, word got around that Buddhua had predicted his own time and date of death. It was said he quietly retreated to the foothill jungles adjoining Kaziranga to meet his maker, never to be seen again. For us, Buddhua will always remain the mystic Mohican.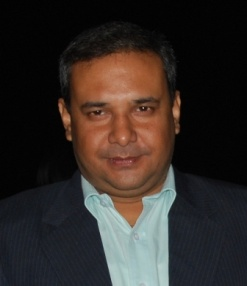 SIDDHARTHA BOROOAH is a real estate developer based in Guwahati. He did his schooling from St. Edmund's School, Shillong and is an economics graduate from Elphinstone College, Mumbai. One of his passion is creative writing.