Challenges, as the word boldly justifies us that every endeavour or work one accomplishes has to go through positives and negatives. The first ever challenge that crawl up to us in our life was to "inhale a breath, when we first step out of the mother's womb" and then growing up bit by bit, crawling, standing, walking etc to this phase of our life, from there, we are living each and every sphere of our life with enormous challenges and thus till death we struggle and have challenges.
Life gives us challenges in every step we come across. We just need to be mindful in what we are doing at this point of our life, where this present phase will take us to our future positive deeds. Our challenges lead us to a destination where we belong to. The path might be a wee bit bumpy or cumbersome but our intentions and dedication can lead us fetch the success.
Challenge is not only to get the final purpose done smoothly but it's the small steps towards the goal help us gain the final place. There can be different types of challenges; short, mid or long term, and this depends on how judisciously we move on with better mentality and intentions, because at the end we genuinely get our works done with our good perspectives and intentions only.
Challenge, is the important and indispensable part of our life through which we tend to learn and explore new things, events, etc. It is an adventurous journey that ties us up with many experiences such as a minor challenge of completing a task or work can make us informative with several new stuffs and even make us visit or travel new places, because the urge of challenge make us learn things and thus we end up moving around places ie, to get educated.
Challenge goes hand in hand with firm determination, will power and fixation of goal in order to achieve an aim; and there are many brilliant examples of such splendid human beings like, Jessica Cox, Nick Djokovic etc.
Thus last but not the least I would like to sum up by saying that, if we have challenges, we grow better and conquer the world.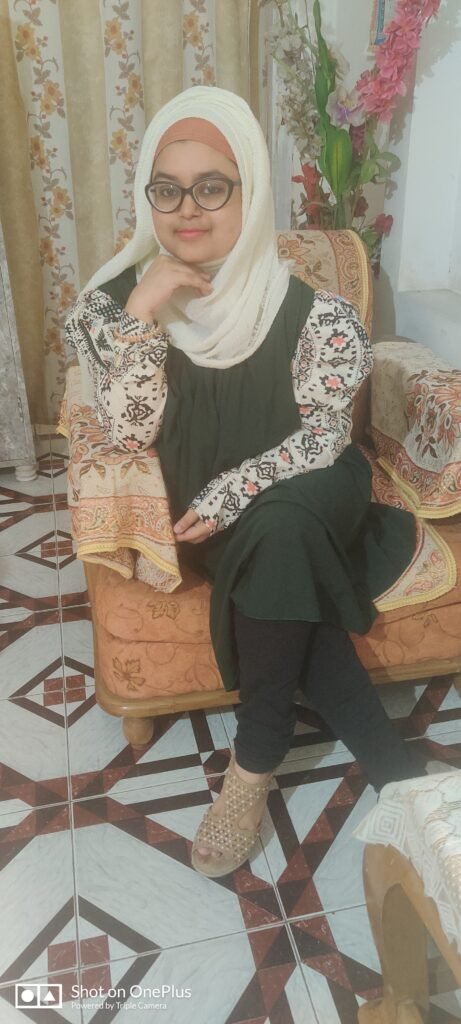 Firdausi Rahman
MSc in Extension Education and Communication, Bangalore
She likes to sing, act, dance and play sports but her passion is to write.