FUNCTIONAL THRESHOLD POWER
FUNCTIONAL THRESHOLD POWER
Functional threshold Power (FTP) is an intensity that represents the highest possible power output that can be sustained for a one hour time trial  for cyclists.As a one hour all out time trial is extremely tough to successfully complete , especially for beginners or even age groupers, methods are used to calculate this number from a shorter maximum effort.
Ftp is a measure of fitness and indicates the amount of work you can sustain for long durations. It is the balance between the aerobic and anaerobic energy systems. To explain, when you are cycling at low intensities you are using your aerobic system. This system uses oxygen to metabolise fuel to create  the needed energy.When the aerobic system meets the energy demands of your muscles, there's less contribution form your anaerobic energy system.
Additionally , it is used to determine the power zones used in training as it is an important metric which measures your cycling fitness.
Regular assesssment of your FTP can provide an indication of performance improvement and a functional landmark from which training zones can be set. With accurate record of your FTP, you can tailor your future training programs to your exact fitness levels.This will provide training guidelines based on accurate and reliable physiological data removing guesswork from your training.
The most practical and accessible method to measure FTP is to perform a 20 minute cycling time trial and multiply the result by .95(95%).
This test also provides a measure of your functional threshold heart rate (FTHR).This parameter is especiallly beneficial to athletes who do not train with power meters as heart rate training zones can be set.It is important to note that heart rate data has a higher tendency to fluctuate depending on external factors including caffeine intake, temperature , training status , hydration etc.
TEST
The test includes three parts 
a) Warm up for 10 minutes
b)5 minute interval effort
c)20 minute cycling time trial to determine functional threshold power.Power cadence and hearrate are recorded during this exercise.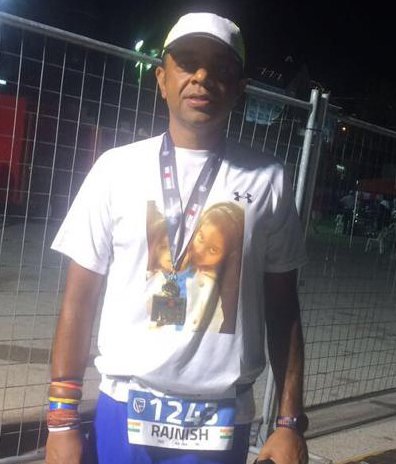 Rajnish Goswami, obese till 2015, successfully completed multiple Marathons and Ironman half distance and full distance races. He is a fitness enthusiast and an avid reader of sports science