Lemon Vinaigrette Grilled Chicken Salad with Bacon Strips
Lemon Vinaigrette Grilled Chicken Salad with Bacon Strips
Ingredient Checklist
5 slices bacon

3 cups diced cooked chicken

1 cup chopped fresh tomato

2 stalks celery, thinly sliced

¾ cup mayonnaise

2 tablespoons minced green onion

1 tablespoon chopped parsley

1 teaspoon lemon juice

1 dash Worcestershire sauce

salt and ground black pepper to taste

12 leaves romaine lettuce

1 large avocado, sliced

4 pieces black olives
Directions
Instructions Checklist
Place bacon in a large skillet and cook over medium-high heat, turning occasionally, until evenly browned, about 10 minutes. Drain bacon slices on paper towels; crumble.
Stir chicken, bacon, tomato, and celery together in a bowl.
Whisk mayonnaise, parsley, green onions, lemon juice, Worcestershire sauce, salt, and black pepper together in a bowl until dressing is smooth. Pour dressing over chicken mixture; toss to coat. Refrigerate until chilled, at least 30 minutes.
Stir chicken mixture and serve over romaine lettuce leaves; garnish with avocado or olive  slices
Nutrition Facts
Per Serving:
455.5 calories; protein 23.9 ; carbohydrates 7.5g, fat 37.3g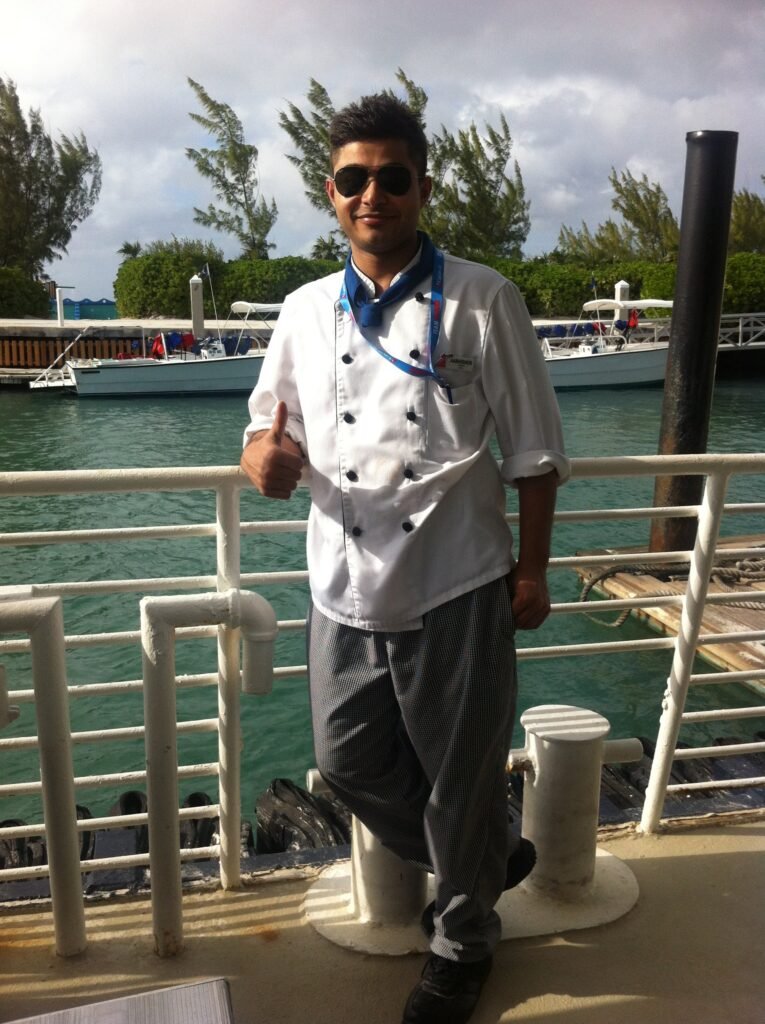 Aabhishek after his graduation from IHM Guwahati, started his culinary journey from Lalit Intercontinental group of hotels across various locations such as New Delhi, Khajuraho, Udaipur, Jaipur, Srinagar, Mumbai & Goa. He also has experience as on-board chef for Carnival Cruise (Miami and Florida). He has also been a jury member of Gplus's prestigious Guwahati Food Award from 2018 to date. He also does consultancies for restaurants and resorts. He currently heads HealhtyCo after successful stints as Faculty in Institute of Hotel Management, Guwahati and running his own Health Food brand 'The Health Bowl '.