Selecting your running shoes
Selecting your running shoes
Any kind of fitness or sporting activity requires decent sports shoes. Depending on type of sport you are associated with ; whether you're a runner or you are into some kind of racquet sports , or just to train in the gym , you will need appropriate shoes.
The injury caused by wearing the wrong shoe can derail your fitness routine.
Long distance running can be strenuous and puts an increased amount of pressure on your feet and therefore wearing the right shoes are important to prevent injury.
So the next common question asked by everyone is what shoe should one buy. Irrespective of the level of runner you are, a beginner or intermediate runner, picking the right shoe can be tricky. Technology is changing constantly and a lot of research is happening on this front due to which new products, foam and materials are being launched every year and this further leads to confusion among runners who do not know what to believe and what not to .
Let us discuss some common mistakes runners make while buying running shoes-
Wrong foot measure : Wrong shoe size impacts running.

Confusing cushioning with the width of the shoe : This lands up selecting the wrong shoe while deciding the amount of cushioning.

Buying one size bigger : Buying a size bigger than your original and then trying to adjust with thicker socks can hinder your practice.

Imitating your friends : If you are a beginner, you generally land up buying the same pair which your friend is using .

Cool shoes : Buying shoes online or even from stores because they look good or in vogue.

Wrong reviews : Sometimes you are misguided by the online seller by their manipulated reviews.

Trying only one shoe : While buying shoes most of the times people just try out the shoe on only one foot. You must know that the do not have the same size . Measure your feet then buy the shoes which fit your larger foot.

Try shoes with the right socks : We usually check the shoe with socks we are wearing which might not be the running socks we generally wear .
It is important to try out the shoes with the running socks .Dress socks are usually thinner than your running socks
Keeping these points in mind, buy your next pair for a more comfortable run.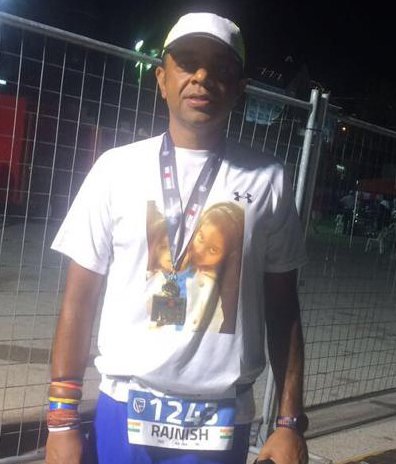 Rajnish Goswami, obese till 2015, successfully completed multiple Marathons and Ironman half distance and full distance races. He is a fitness enthusiast and an avid reader of sports science