It was dawn,
or midnight
I dreamed of us,
I was swaying at the rhythm of your flute,
the tune commanding
to dream further.
I agreed and you called me your beloved,
Roses, lilies, night queens
grew on my breasts
and you owned a bower;
I denied and turned into a hag
with sagging gait,
My back covered with fungi;
I imposed,
Pressed you down,
Turned to a witch
with claws of shining brass
and boiled your manhood
in the hot cauldron
between my thighs.
The orgy continued
till it was
a morning that mourned in grey
of ash and fire.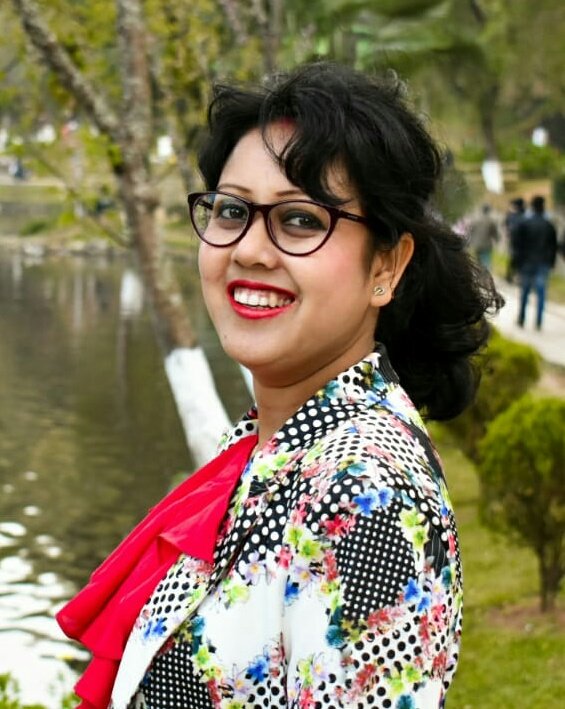 Dr. Preetinicha Barman (1982) teaches English Literature at Women's College, Shillong. She writes in English, Assamese and Rajbangshi languages. Orhan Pamuk: A Critical Reading is her critical book. Some of her English poems were published in the print and e-journals like Muse India, Peregrine Muse, The Thumbprint Magazine, Ethos Literary Journal etc. Aiyor Photok is her collection of Rajbangshi poems.  Her critical essays have been published in various journals, both print and web as well as collected volumes. She is also a Classical Manipuri dancer.