An Unforgettable Marriage in Chapra
An Unforgettable Marriage in Chapra
It was in the year 1996, when I was studying in JEC that one of our SSG friend Rammohan Upadhyay (nicknamed Ramu) planned to marry. He completed his Engineering Diploma from Bongaigaon Polytechnic and was working in a company then at Guwahati. His parental home was in Chapra, Bihar but he was raised by his elder brother who worked and lived in Bongaigaon. 
Ramu (Rammohan) was the first to marry when we were still students and unemployed. But our dear friend wanted us to attend his marriage so he did reservation for ten friends in train from Guwahati to Patna (to and fro). Accordingly, we tried to organise 10 friends for attending the marriage but could gather 9 only, and  so we accomodated one passenger with the extra ticket against money for compensating our food bill. We were excited to visit Rammohan' s marriage and we thoroughly enjoyed the journey right from Guwahati station to Patna station by singing songs, playing cards and gossiping, finally reached Patna by late night. From Patna we went by bus to Chapra the following day morning.
At Chapra bus stand, Ramu's relative received us and we were conveyed the most unpleasant news that Ramu's mother expired that very morning. We were stunned and couldn't understand how to react but anyway moved to Ramu's place. The marriage house had a gloomy look. We consoled Ramu to face the reality and bear the irreparable loss. We came to know that dead body was in the Ist floor of their house and Ramu's brothers wanted the marriage to happen which was scheduled the next day itself, as if marriage gets postponed then it will pass on to next year. Moreover Ramu's mother was already bed ridden and his father already expired few years back and all responsibilities were on Ramu's elder brothers only. But Ramu was not at all convinced to get married but after our repeated pursuasion he agreed. The marriage plan was sorted out that there will be no celebration from Ramu's house. A hotel was booked by Ramu's bride family in between Ramu's house and bride's house, and so our celebration will start from that hotel only. After marriage Bride will come to Ramu's House but will return immediately to her house for some local rituals. Then, we will take the dead body to the banks of river Ganga for last rites.
So, the idea was that dead body will be kept for one more day by injecting with formaldehyde solutions. Accordingly, we alongwith our doctor friends (studying MBBS) who were attending Ramu's marriage injected multiple formaldehydes solutions and kept the dead body fresh for another day. On that very night our accommodation was given in a room at first floor adjacent to the dead body's room. We were little frightened but since we were 9, we gathered the courage. Interestingly, when I went to the wash room that night which had a tubewell in it, the water was coming out automatically from the tubewell. I was totally nervous and informed my other friends about the said incident. All visualised that thing and reported the same to Ramu. But Ramu clarified our doubt that, the first floor tubewell is connected to ground floor tubewell and if anyone uses ground-floor tubewell small amount of water comes out from first floor tubewell as well. So our anxiety was overcame and due to tiredness from train journey got a sound sleep. 
The next day morning i.e. marriage day, two of our friends went to decorate the car of the groom and rest of us went for a round of Chapra town. In the evening, we went to the hotel in silence mode from Ramu's house and our real celebration started from there. I still recollect the scene of band party and women carrying lights on their heads on both sides of the road right from that hotel to bride's house. We danced to our hearts out on the streets of Chapra enroute to bride's home to the tune of Bhojpuri and Bollywood hits. After a enjoyable evening, marriage ceremony was solemonised and we returned to Ramu's house with the bride the following day morning. The bride after some formalities went back to her house. 
Now, our next duty started by uttering – "Ram Naam Satya Hain" through the streets of Chapra and carried the dead body on our shoulders to the banks of river Ganga for cremation. What a experience it was, and for the first time many of us had that experience of carrying a dead body for the last rites. We sat by the bank of river Ganga for long hours till the cremation was completed. We had a different feelings, sometime joy and sometimes sorrow, but that's life in its true essence.
Our return journey was on the next day but to our ill luck, Ranveer Sena of Bihar declared Bihar bandh that day. We were very much disheartened, but Ramu and his brothers sorted out a plan that – we will move by local train from Chapra to Sonepur, from Sonepur to Hajipur we will go by Tempo and from Hajipur to Patna we can go by bus. As in Bihar the impact of Bandh decreases from afternoon onwards. As per plan we bid farewell to Ramu's family and started our return journey from Chapra by train to Sonepur. From Sonepur we hired 2 tempos to Hajipur but on our journey we observed that a huge mob was approaching towards us from front. When the mob reached near, the tempo driver stopped the tempo and flew away leaving us baffled. We also tried to hide wherever we could to save our life and noticed that mob passed by our tempo without causing any harm. After sometime we again gathered near by our tempo. The tempo drivers refused to take us to the Hajipur bus stand after that incident but we requested them to atleast take us on foot to the destination as we didn't know the route. After begging literally, one driver guide us to the Hajipur bus stand on foot. 
It was almost 1.30 pm then that we reached Hajipur bus stand and bus service was about to operate from 2 pm to Patna. We were amused to see that some passengers went to the bus top for their travel to Patna, on enquiry we came to know that inside the bus the fare is Rs.16/- and outside the bus (bus top) the fare is Rs.8/-. So majority of us got another adventure by sitting on bus top from Hajipur to Patna. The excitement to travel on a bus top was something unique and enjoyed the beauty of Bihar especially the Gandhi setu. And from Patna we got our train to Guwahati where reserved tickets were already made by our dearest large hearted friend Ramu akka Rammohan Upadhyay. In that way, an unforgettable marriage experience came to an end which will remain in my heart forever.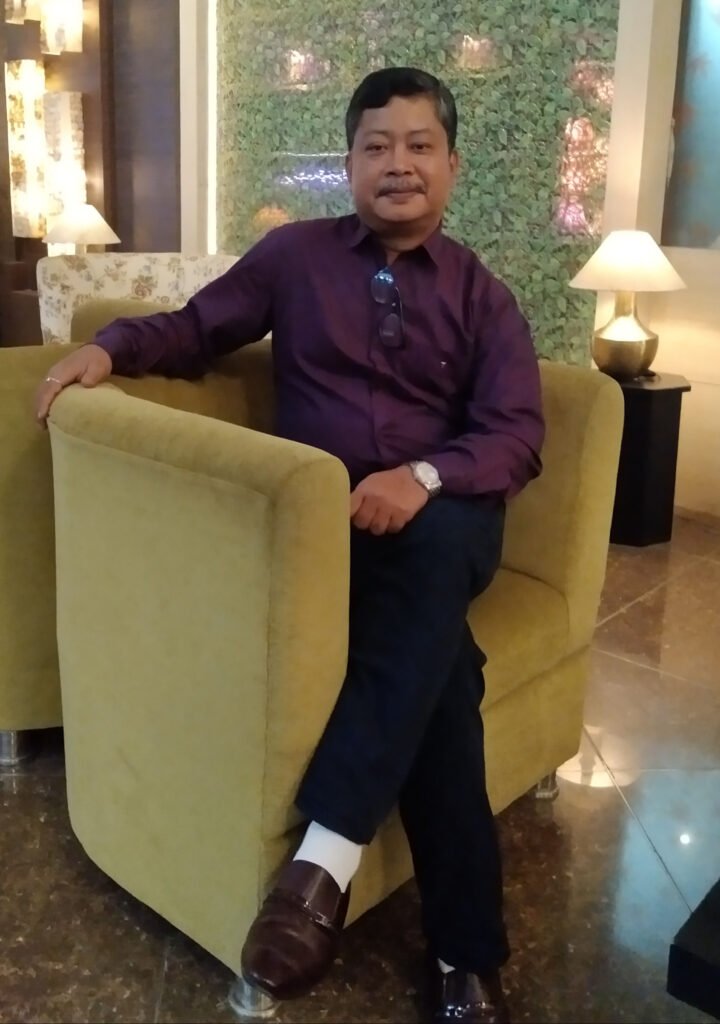 Saurav Borgohain has done his schooling from Sainik School Goalpara, completed B.E.(Electrical) from JEC. Done PGDMM from Dibrugarh University. He is presently working in BSNL, Panbazar, Guwahati as SDE.