Editorial- Anniversary Issue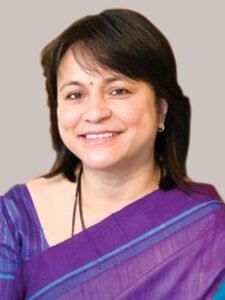 Greetings!
     Our magazine thebeautifulmind.org is celebrating its first anniversary. The idea of this magazine was conceived last year during lockdown. We were restricted to our homes and life changed for all of us. From attending office, hectic schedules, crazy hours for years, we suddenly found ourselves in the confines of our homes.  Office was from home, online, for many of us as were classes in schools and colleges. Entertainment was via television through Netflix, Amazon and other such platforms. Even delivery of newspapers and magazines were affected adversely.  This led us to think of an alternative.  The idea of the magazine was to provide a platform for expression of creativity for our writers and more importantly to reach out to readers throughout the world.
     The concept of the magazine was discussed with a couple of people. Here I must mention the name of Professor Amlanjyoti Das who has guided me from the very beginning and has brought in a lot of contributions from celebrated writers like Ms Indrani Rai Medhi, Shri Anurag Rudra,Shri Bhupathi Das to name a few. There have been contributions in every issue from enthusiastic writers like Dr. Jyotirmoy Prodhani, Shri Nayananda Goswami, Shri Rajnish Goswami,Ms Shahnaz Parveen, Dr. Sanjeev Handique , Dr. Amarendra Deka, Ms. Pinki Hazarika.  Leena Doley has been extremely helpful by contributing her poems and also giving wide publicity to the magazine, which has resulted in a number of writers of repute started writing for our magazine. Our sub-editor Partha Barooah has been very particular about deadlines, which has helped in timely upload of the magazine.  Nikita Barooah has given us legal advice from her vast experience.  Sankar Jyoti Nath has designed the magazine and has always been particular about the visual effect.
     Every month we have tried to bring in interesting reads; be it with short stories, anecdotes, travel stories or recipes.  Due to Covid we have faced certain problems like restrictions in travel. This has stopped contributions in the travelogue section.  But we are trying to bring in other interesting sections like wildlife, movie and book reviews etc. to compensate for it.  Let us hope Covid will disappear soon and people will be free to travel again. We are happy to have interns with us and a number of youngsters have completed their internship with us. Contributions from across the world have inspired us and in the coming days we will strive to bring in new authors and interesting reads.
     Happy reading folks!