Our hands carry out most of the chores and are exposed to germs, infection and harsh ingredients. The hands are also exposed to all kinds of weather, which can effect our skin.The hands are one of the most used parts of our body. We cannot use make up or clothes on our hands to hide them. Hence it is even more important to take daily care of our hands.
Some of the things we can do to take care of our hands are-
1) Handwashing- it is very important to wash and dry our hands properly by using a mild soap. But we should wash our hands in luke warm water as very hot water or cold water might damage the skin. We should try to avoid hand dryers and dry our hands naturally or pat them gentlly on towels.
2) Moisturise- Since hands are one of the most exposed areas of the skin, skin cells shed faster. So it is important to regularly moisturise the hands. The best time to do so is after a bath,after washing dishes and before going to bed. During summer a light non greasy moisturiser can be used and in winter heavy body butter can be used. Moreover, due to COVID 19, hand sanitizers are used frequently. It is important to moisturise the hands after using hand sanitizers once the hands are dry.
3) Exfoliation- Hands can be exfoliated twice a week. For oily skin scrubbing is effective . Chemical exfoliators can be used for dry or sensitive skin. Home made exfoliator like a mixture of sugar,olive oil and lime juice can also be used. But exfolaiation should be avoided if there are cuts on the hand.
4) Massage- Hand can be massaged at night for five minutes after moisturiser is applied. This will soak in the moisturiser. For very rough hands Vaseline can be used. 
5) Protecting hands- we can protect our hands from dirt, grease and grime by using rubber gloves while washing dishes or gardening or doing other such chores.
6) Manicure- a regular manicure once a month is important to keep our hands smooth and soft. The nails will be trimmed and hand massage increases the blood circulation and stimulates blood flow destressing us and will also help in reducing wrinkles.
7) Sunscreen- It is important to use sunscreen on hands while working outdoors at it will prevent sunburn.
8) Proper diet- a proper diet with vitamins, proteins and fatty acids is essential for a healthy skin and strong nails. The skin will also be soft and supple with proper diet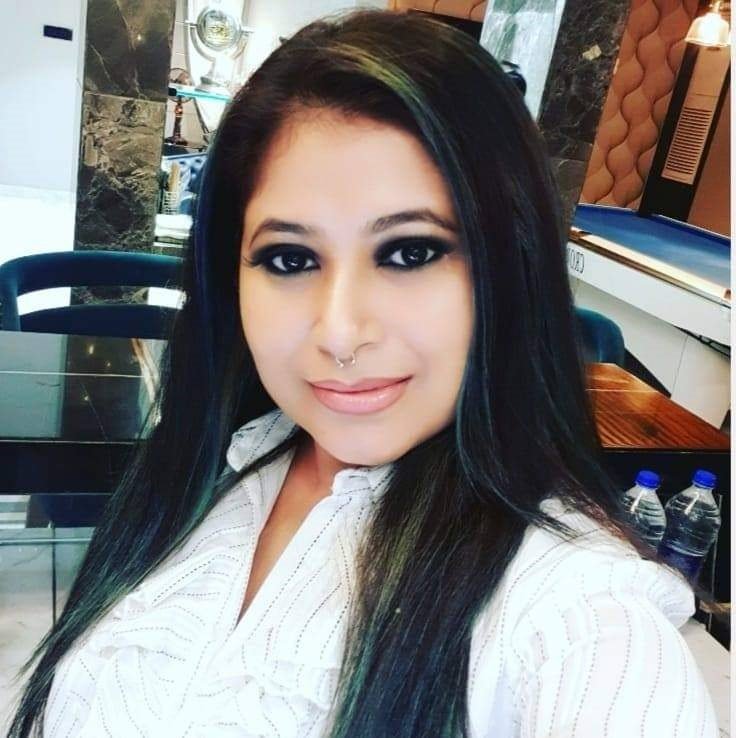 Papori Dutta, proprietor DARPAN, A beauty academy established in 2003, offering makeup, beauty, hair styling, nail art courses and other beauty services. She has done courses from Toni & Guy, Hong Kong, Vidal Sassoon, London & Heading Out Academy, Australia.