Spinach Salad with Hot Bacon Dressing
Spinach Salad with Hot Bacon Dressing
Ingredients

2 cups fresh baby spinach, torn
2 hard-boiled large eggs, sliced
4 cherry tomatoes, halved
3 medium fresh mushrooms, sliced
1/4 cup salad croutons
6 pitted ripe olives, halved
3 slices red onion, halved
—————————————
Dressing:
4 bacon strips, diced
1 tablespoon chopped onion
2 tablespoons sugar
2 tablespoons honey mustard ketchup
1 tablespoon red wine vinegar
1 tablespoon Worcestershire sauce


Directions

1) Divide spinach between 2 plates. Arrange the eggs, tomatoes, mushrooms, croutons, olives and red onion over top.

2) In a small skillet, cook bacon over medium heat until crisp. Using a slotted spoon, remove to paper towels; drain, reserving 2 tablespoons drippings. Saute onion in drippings until tender.

3) Stir in the sugar, honey mustard ketchup, vinegar and Worcestershire sauce. Bring to a boil. Reduce heat; simmer, uncovered until thickened, 1-2 minutes. Sprinkle bacon over salads; drizzle with dressing.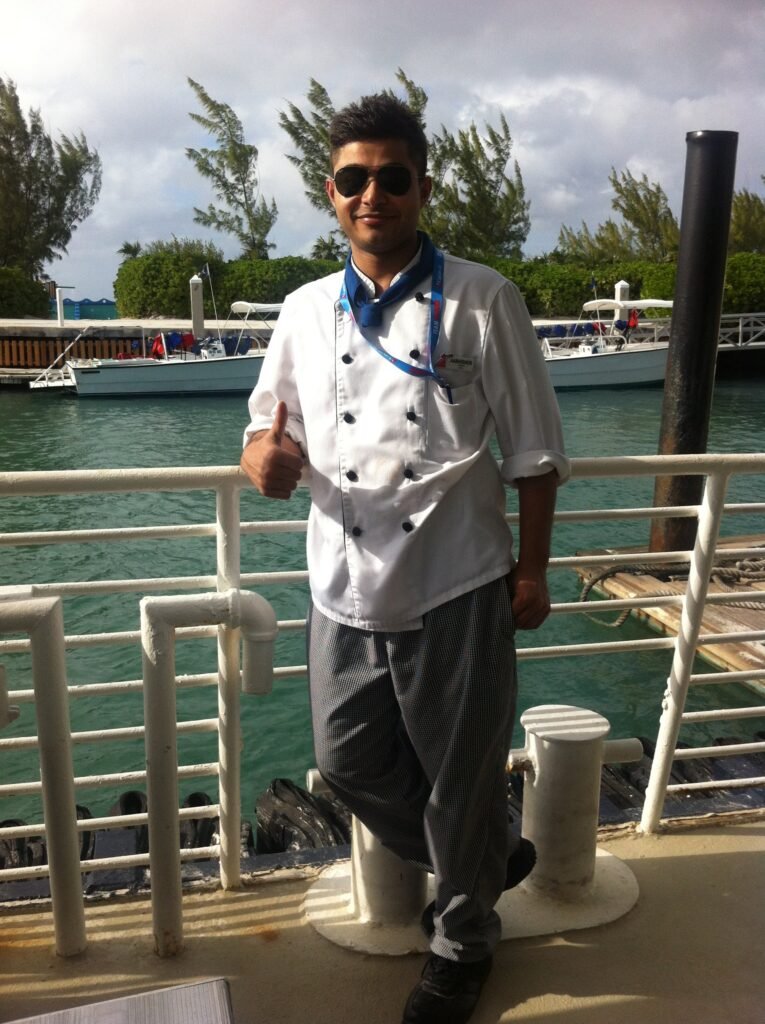 Aabhishek after his graduation from IHM Guwahati, started his culinary journey from Lalit Intercontinental group of hotels across various locations such as New Delhi, Khajuraho, Udaipur, Jaipur, Srinagar, Mumbai & Goa. He also has experience as on-board chef for Carnival Cruise (Miami and Florida). He has also been a jury member of Gplus's prestigious Guwahati Food Award from 2018 to date. He also does consultancies for restaurants and resorts. He currently heads HealhtyCo after successful stints as Faculty in Institute of Hotel Management, Guwahati and running his own Health Food brand 'The Health Bowl '.