Hara Chana waldorf salad with Paneer
Hara Chana waldorf salad with Paneer
Salad body
Paneer 60 gms
Boiled hara chana 50 gms
Tomato cubes 20 gms
Chopped Spring onions 2 tbsp
Baby spinach a bunch
Sesame seeds (toasted) to garnish
Apple 30 gms
Lemon Dressing
Chopped mint leaves 1 bunch
Lemon juice 2 tbsp
Black Pepper crushed 2 tbsp
Black Salt 1 tsp
Coarsely crushed jeera 1 tsp
Salt To taste
Honey/maple syrup 1 tbsp
Hara Chana waldorf salad with Paneer
Assemble all ingredients of the dressing in a bowl. Mix thoroughly with a whisk. Make sure there are no lumps
Set aside
Put all ingredients of the salad body in a bowl.
Pour assembled dressing into the salad and mix
Make sure all of the contents are well coated with the dressing
Garnish with coriander leaves chopped or nuts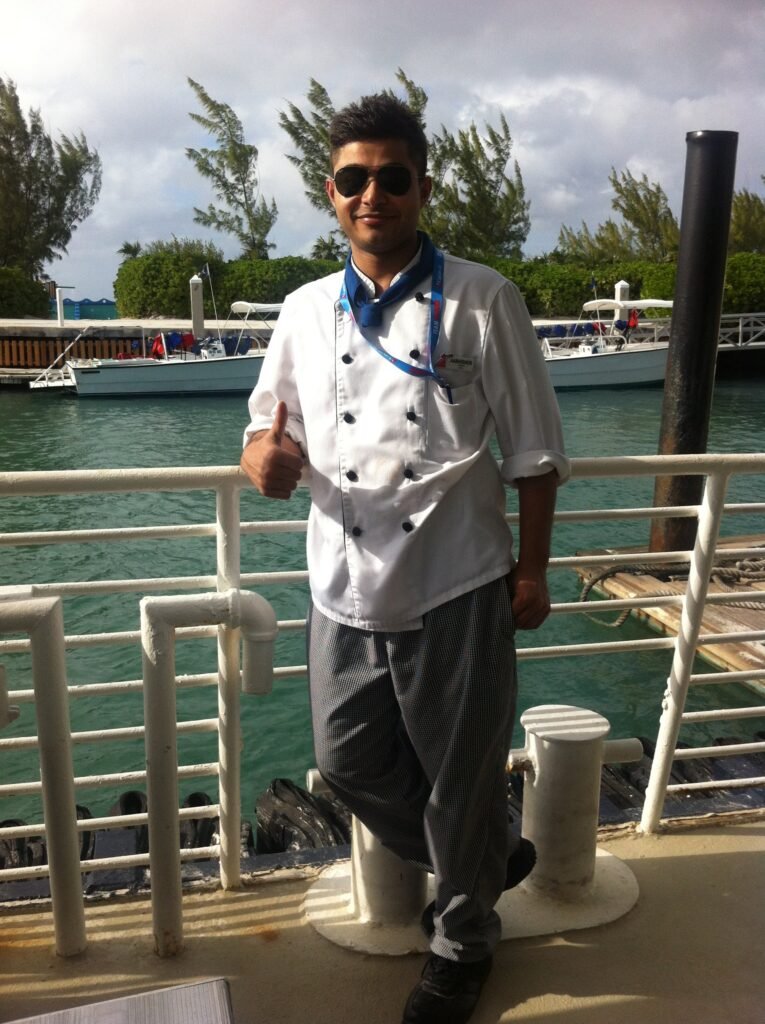 Aabhishek after his graduation from IHM Guwahati, started his culinary journey from Lalit Intercontinental group of hotels across various locations such as New Delhi, Khajuraho, Udaipur, Jaipur, Srinagar, Mumbai & Goa. He also has experience as on-board chef for Carnival Cruise (Miami and Florida). He has also been a jury member of Gplus's prestigious Guwahati Food Award from 2018 to date. He also does consultancies for restaurants and resorts. He currently heads HealhtyCo after successful stints as Faculty in Institute of Hotel Management, Guwahati and running his own Health Food brand 'The Health Bowl '.