For the filling
Chicken keema -250 gms
Chicken fat – 80 gms
Onions chopped 🧅- 60 gms
Ginger chopped – 25 gms
Garlic chopped – 25 gms
Lemon 🍋 zest – 2 tsp
Chopped coriander 🌿 – 1 bunch
Butter- 2 tbsp
Soya sauce – 2 tbsp
Chicken broth – 2 tsp
Salt – to taste
Pepper – 2 tsp
Sesame oil- 2 tbsp
Mix all the ingredients thoroughly and refrigerate for 2-3 hours .
For the gyoza skin
Flour – 300 gms flour
Egg – 1 no
Water – as needed
Salt – a pinch
Oil – 3 tbsp
Mix all the ingredients and knead for 20-30 minutes till the gluten is formed and the dough is complete .
For the dumpling sheet
Dust a working surface with flour and arrange dough
Roll out the dough and cut into small roundels and with the rolling pin roll out each rounded till about 4-5 " (inches ) in circumference.
once the dumpling sheet has been rolled , spoon the filling mixture inside and fold gently with crimps .
once desired dumplings have been made, arrange on a steamer.
(Make sure the steamer has been oiled so that the gyoza doesn't stick )
Steam on high heat for 18 minutes.
Remove from steam and let cool.
in a pan or skillet heat oil and pan sear the steamed gyoza till it gets a golden crusty texture only on one side
remove from heat , serve it with the fried side facing upwards.
garnish with sesame chili oil and toasted black sesame
serve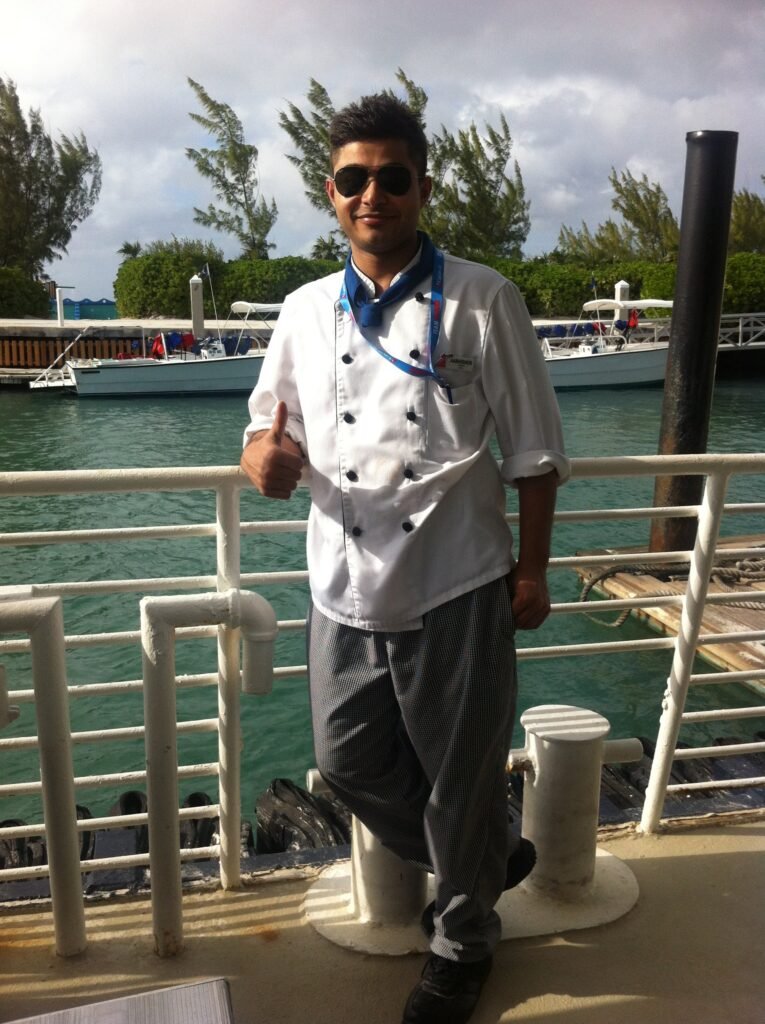 Aabhishek after his graduation from IHM Guwahati, started his culinary journey from Lalit Intercontinental group of hotels across various locations such as New Delhi, Khajuraho, Udaipur, Jaipur, Srinagar, Mumbai & Goa. He also has experience as on-board chef for Carnival Cruise (Miami and Florida). He has also been a jury member of Gplus's prestigious Guwahati Food Award from 2018 to date. He also does consultancies for restaurants and resorts. He currently heads HealhtyCo after successful stints as Faculty in Institute of Hotel Management, Guwahati and running his own Health Food brand 'The Health Bowl '.