Tips for skincare in the winter season
Tips for skin care in the winter season
     It is important to take extra care of your skin during winter as the cold weather affects our skin in many ways: we have dry skin,chapped lips and the skin becomes more sensitive.  To protect our skin from such problems here are a few tips-
Avoid hot showers and baths- During winter we should avoid long showers and baths. There is a tendency to use hot water.  But this is damaging to the skin.  Instead we can use lukewarm water which will prevent our skin from being stripped of its natural moisture.  After the shower or bath we should moisturise our body immediately.

Layering our skin before a bath- Before having a shower or a bath, we can layer our skin with oil. We can use oil like olive oil and then soak our body.  We can wash off the oil just before we get out of the bath and moisturise the body immediately after while the skin is slightly damp.

Layer up-We can protect our skin by layering up applying moisture attracting serums to the skin, then a facial oil and finally adding a nourishing cream.

Natural ingredients-Body creams and skin products with fragrance will dry our skin. We should try unscented products with natural ingredients.

Wear sunscreen-It is important to wear sunscreen during winter every single day. We tend to avoid sunscreen as the glare of the sun reduces considerably during winter.  Exposure to the sun can lead to pigmentation,loss of collagen and wrinkles. Sunscreen with a minimum SPF30 will prevent such problems.

Taking extra care of lips and eye area-As the skin around the eyes and lips is thinner, we have to take greater care of these areas during winter. To prevent chapped lips we can use lip balms frequently.

Hydrating our skin-It is important to hydrate our skin from inside by consuming a lot of water. We tend to lessen our water intake during the winter season.

Wearing breathable fabrics-During winter we tend to wear synthetic clothes which may cause itching. We should wear soft breathable fabrics and to keep away the cold we can layer it.

Using face oil overnight-We can use face oil with hydrating properties.

Choosing the correct moisturiser- Using the correct moisturiser for our skin type is also very important. If we have oily skin we should use a water based moisturiser and dry skin needs a heavier,oil-based moisturiser.

Avoid harsh cleansers-We should avoid harsh alcohol based heavy cleansers. We can double clean our skin if required.

Use a mild exfoliator-To remove the dead and dry skin from the surface, we should use a mild exfoliation. This will ensure that the serums and creams applied will be absorbed easily into the skin.

Prevent dry hands- Frequently washing hand during winter may lead to dry hands. It is advisable to use a rich hand cream and wear gloves.

Cracked feet- during winter the feet often become dry and cracked. Exfoliation and applying an effective moisturiser or glycerine will help to soften the skin.

Professional treatments-Professional skin treatment like facials every four weeks are essential during winter. This ensures a glowing face as the skin otherwise looks dull in winter.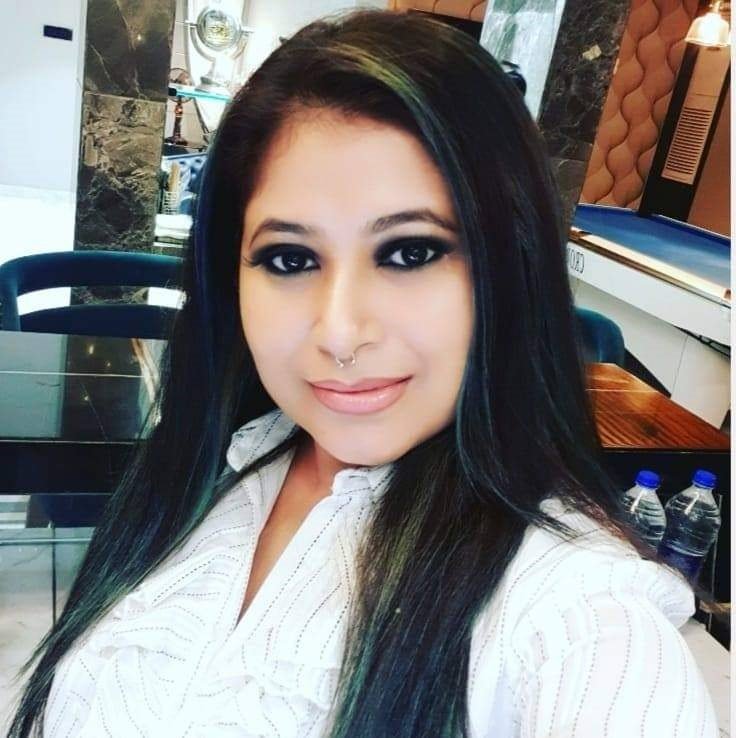 Papori Dutta, proprietor DARPAN, A beauty academy established in 2003, offering makeup, beauty, hair styling, nail art courses and other beauty services. She has done courses from Toni & Guy, Hong Kong, Vidal Sassoon, London & Heading Out Academy, Australia.