Red Velvet Marbled Brownies with Cream Cheese Swirls
Red Velvet Marbled Brownies with Cream Cheese Swirls
Ingredients:
Unsalted Butter 94 gm
Dark Chocolate 30 gm
White Chocolate 46 gm
Cocoa Powder 10 gm
Coffee Powder 1 teaspoon
Eggs 2
Plain Sugar 140 gm
Brown Sugar 30 gm
Red Gel Food Colour 1 teaspoon
French Vanilla Essence 1 teaspoon
White Flour 40 gm
Cream Cheese 30 gm
Milk 10 gm
Method
Melt the unsalted butter in a saucepan on low heat.
Mix the melted butter, dark and white chocolate, cocoa powder and coffee powder in a bowl till the chocolates melt.
Beat the eggs with the plain sugar and brown sugar until the batter is fluffy in a large bowl.
Slowly pour the butter-chocolate mixture into the egg batter.
Add 3/4 drops of the red gel food colouring, Vanilla essence into the batter.
Fold in the flour to the above batter. Do not beat.
Preheat the oven to 180⁰ C.
Put the batter in a greased 9×4 pan or a loaf tin.
Combine cream cheese and milk together in a small bowl separately.
Make dots with the cream cheese and milk mixture with a teaspoon on the batter in the pan.
Swirl with a skewer to create a marbled effect.
Put the pan into the preheated oven.
Bake for 40 minutes.
Your Red Velvet Marbled Brownies with Cream Cheese Swirls is ready to eat. This pan size brownie will give you 8 pieces of brownies.
Note: It keeps well upto 5 days in the fridge. You can heat it up in your microwave before serving.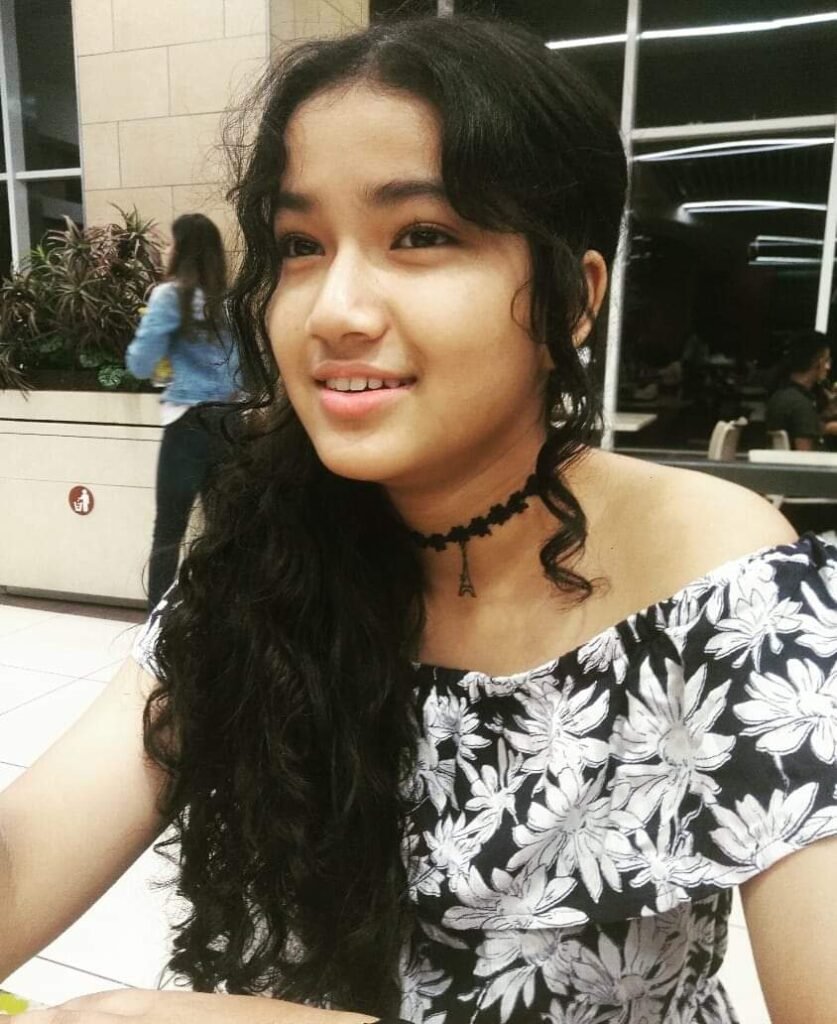 Divyana A. Lahan is a 14 year old student of Class 9. She is a feminist, believes in LGBTQ rights. She has been learning Western Classical and Indian Classical music. She also dabbles in painting once in a while. She is fore mostly, at the moment, a home baker dreaming of owning her own pastry shop. You can follow her bake stories – bakedinguwahati – on Facebook and bakedinghy on Instagram.