This is a vegan ice cream that I worked on .
Since this is a vegan dish .. please try and use stevia or maple syrup instead of sugar
Ingredients
 4 cans canned coconut milk full fat

 1/4 cup sweetener of choice, such as stevia or pure maple syrup

1 1/2 tsp pure vanilla extract

 Whiskey/ Spirit ( 5 ml)

optional ingredients for desired flavour

Coffee / cocoa
First step
Make the contents for the whipped cream of coconut
Place two cans of coconut milk in the refrigerator over night and let it chill. This is done so that the fat floats at the top and the liquid rests at the bottom
Step two
Making the condensed Coconut milk
In a skillet or non stick pan empty the remaining two full cans of coconut milk completely

Bring the non stick to a sim and cook gently the coconut milk for roughly 30 minutes or till the quantity has reduced in half.

Add in the stevia or maple syrup at the end when you remove the condensed coconut milk from the pan.

Set aside ( you should have a silky and creamy condensed coconut milk)
Step 3
Go back to step 1 , open the cans and gently scoop all the rich coconut cream and fat rendered on top of the liquid and collect in a bowl .

You should have about 2/3rd's from each container

The liquid can be kept aside to make smoothies and shakes !

Now whisk all the coconut fat that was collected in the bowl till it becomes light and fluffy.

Add the whiskey / spirit and vanilla extract

Whisk for another few minutes

Once it starts forming semi stiff peaks and is airy , incorporate all of the condensed coconut milk made in step 2 and whisk again at a moderate speed .

Add in desired flavours and fold gently
Arrange and place in a bowl and refrigerate for 9-12 hours . Your ice cream is ready
You can add in your flavours of choice .
When the stiff peaks have formed add in your desired flavours or agents . You can add cocoa powder , coffee, mango purée , macerated bananas and vegan chocolate ganache !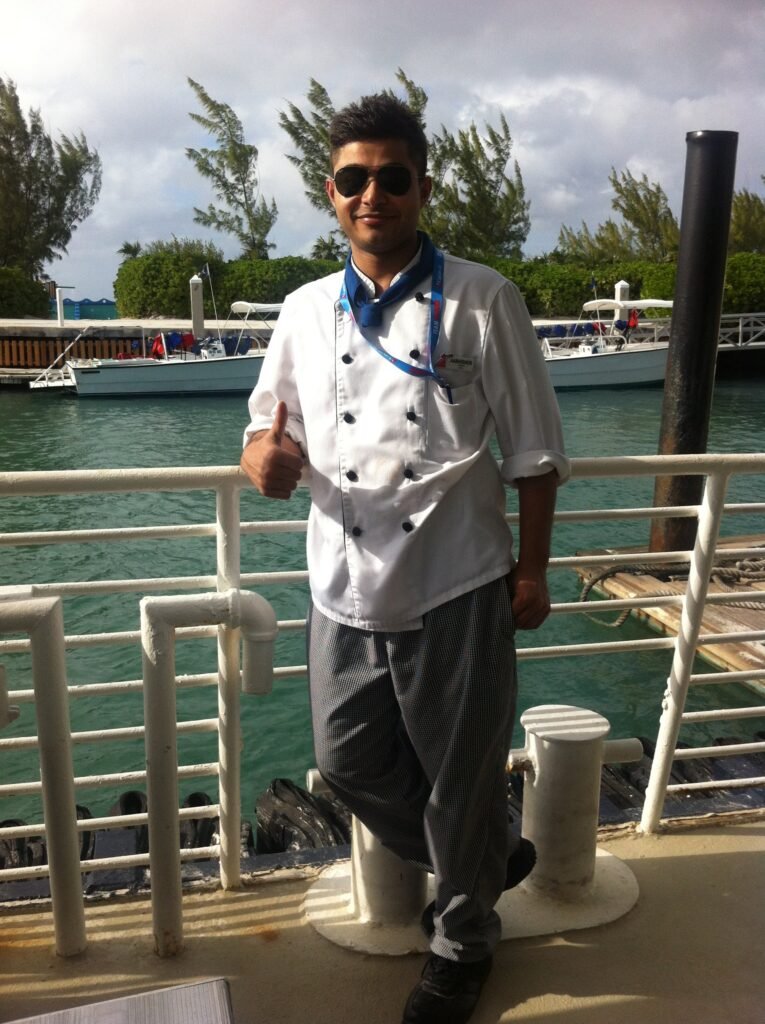 Aabhishek after his graduation from IHM Guwahati, started his culinary journey from Lalit Intercontinental group of hotels across various locations such as New Delhi, Khajuraho, Udaipur, Jaipur, Srinagar, Mumbai & Goa. He also has experience as on-board chef for Carnival Cruise (Miami and Florida). He has also been a jury member of Gplus's prestigious Guwahati Food Award from 2018 to date. He also does consultancies for restaurants and resorts. He currently heads HealhtyCo after successful stints as Faculty in Institute of Hotel Management, Guwahati and running his own Health Food brand 'The Health Bowl '.