The route was beautiful,
On one side was the gentle Ganga and
on the other the exotic forest
in between were two complete strangers.
who met a few hours back
in the Holy Triveni Ghat and
became friends
in no time.
When the whole city slept
singing the songs of God!
These two friend-gers
went for a ride, in the stillness of the night
singing their own tune
while nature sang its own
witness to their joy ride !
To the unknown they went.
Just one thing was between them
apart from the silence of the deep forest
and the gentle Ganga.
The trust or say instincts.
They didn't know where it came from.
Maybe they were branches of the same tree.
Beside the lap of the gentle Ganga
&
under the starry sky
One found his answers to all his questions
while the other got more tangled in the
web of her own !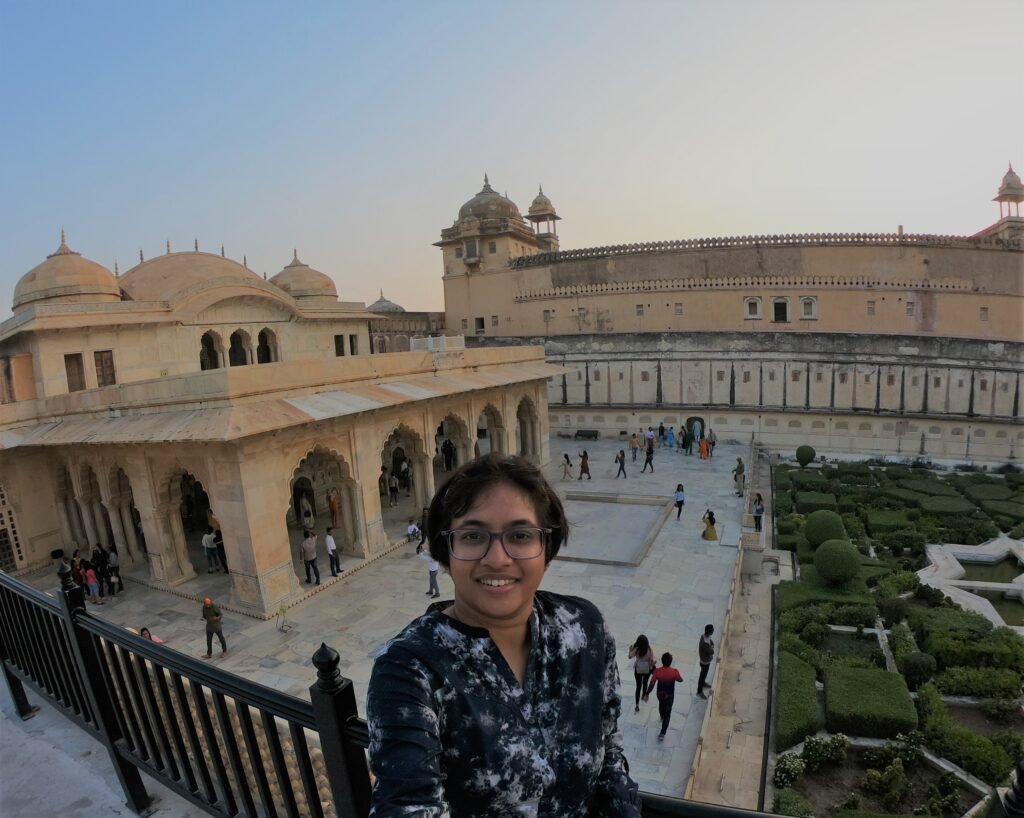 Ms. Moramee Das is a police officer by profession but one from her many passions is writing. Her poetry has been translated into Spanish, Hungarian, Azerbaijani & Assamese languages. She represented India in "Baku Forum of Young Poetessess" held at Azerbaijan in 2017